Hualon Corporation Viet Nam is fast advancing as the world's first class textile manufacturer. Its primary products are draw textured yarns, knitting fabrics, gray fabrics and dyed/finished fabrics.With continuous improvement to innovate its production  facilities, quality has become Hualon's foremost competitive edge in this industry.
   Your satisfaction is our priority. This is Hualon Corporation's single-minded objective in providing our customers product that are up to each individual's expectation. While our primary focus is on Quality, industrial experience plays a major role in excellent deliveries. Indeed, Hualon is an expert in manufacturing of nylon, polyester draw textured yarn, weaving fabric as well as knitting fabric. Hualon rapid expansion is a testimony of worldwide recognition and acceptance of our products. Hualon produces under strict TQM and Oko-Tex Standard 100. Its products have also won international merits and citations. These are our efforts in fostering authoritative guarantee that will maintain your confidence in us. Everyday we observe the products we make. And we concern feedback from customers. We hope by keeping an eyes on even the most minute detail will bring up our standards. Both in our services to you.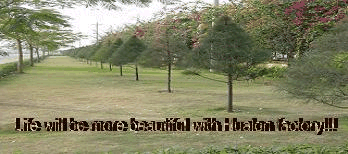 Oeko-Tex Standard 100 Certification
    Incorporated as a 100% foreign-owned company under the Foreign Investment Law of Vietnam on 30 December 1993. Principal activities are Polymerization, Spinning, Texturizing, Twisting, Knitting, Weaving, Dyeing and Finishing.
| | |
| --- | --- |
| Total employees: | 3000 |
| Total invested capital: | USD 477,134,958 |
| Authorized legal capital: | USD 128,437,962 |
 - Established: 1996.
 - 124 Draw Texturizing machines.
 - Daily production capacity 9600 tons/month.
  - Established: 1997.
  - Hight Twist machines: 53 (Daily Production: 6      tons/day).
  - Low Twist machines: 20 (Daily Production: 12 tons/day).

  - ATY  machines: 10 (Daily Production: 8 tons/day).

 

 
  - Established: 1997. 
  - 3190 Water Jet Looms
  - Daily production capacity 1,000,000 Yds/day
  - Established: 1995. 
  - 112 Circular Knitting machines. 
  - Daily production capacity: 13 tons/day. 
  - Established: 2000. 
  - 22 Dyeing machines. 
  - Daily production capacity:160,000Yds/day